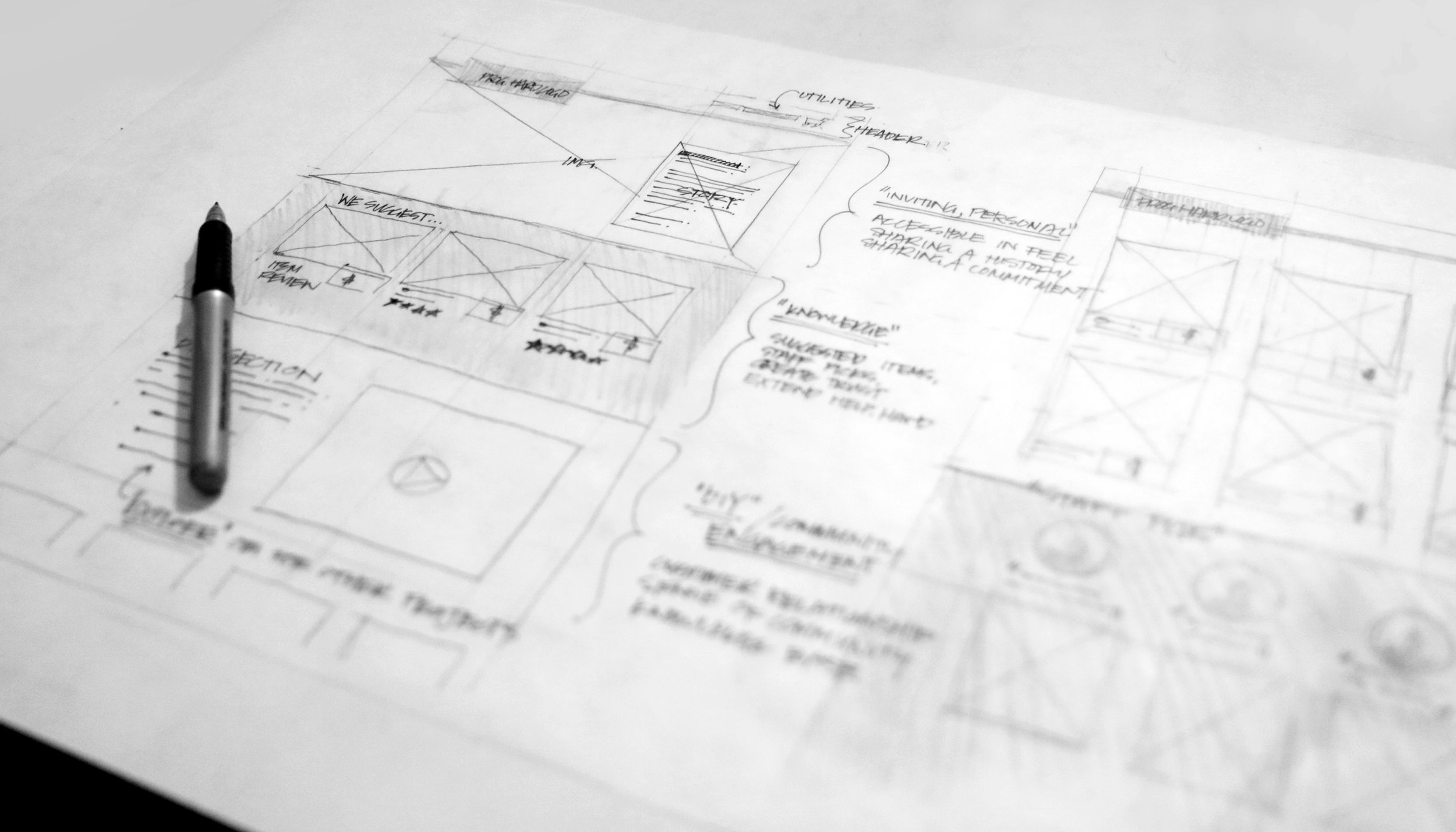 Identifying Project Goals & Objectives
The project goal was to design a website for a local hardware store, that would reflect the values and quality service found in-store to an online shopping experience.
Competitive & Comparative Analysis
I researched precedents and case studies within the same and analogous markets, they were analyzed for their success in achieving similar design and business goals.
Through a series of interviews, I was able to identify three personas. These personas drove design choices and direction as our target users.
I developed this diagram to plan the site's structure, to communicate thoughts related to the site's organization, and to explore hierarchy of main pages.
The checkout process is examined for each persona, revealing individual experiences, varying touchpoints, and a combination of needs for completing a task.
I conducted a card sorting exercise with six individuals as part of user research and development of our site structure. The exercise revealed patterns and insight for how to organize navigation and menu items.